Event Details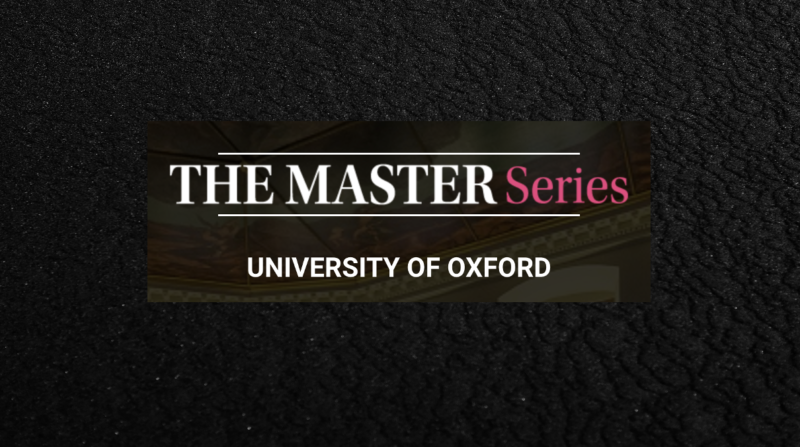 August 31st - 3rd, 2023
Learn more

→
At the end of August, I'll be presenting at The Master Series Oxford, where I am honored to be in the company of many great mental health professionals like Bessel van der Kolk, Steve Porges, Richard Schwartz, Janina Fisher, and Gabor Mate.

----
The Master Series first in-person event will be held at the world's most prestigious academic institution, Oxford University, UK on August 31st to September 3rd.
Keynotes, workshops and panels will take place in the Sheldonian Theatre and The Exam Schools where many eminent people have spoken before such as Sir Isaac Newton, 27 British Prime Ministers, at least 30 international leaders, 50 Nobel Prize winners, and 120 Olympic medal winners.
----

We are excited to invite you to join The Master Series in-person, in Oxford!

As always with every Master Series event, we will be featuring some of the most highly regarded thought leaders, practitioners and researchers in the trauma and mental health space. We will be bringing together leading experts from around the world, many of whom have never spoken at the same time in the United Kingdom.
We expect this to be the largest trauma and mental health conference in Europe and there will be no better opportunity for you to showcase your company, meet and network with like-minded professionals within the industry and earn over a year's worth of CPD/CE credits.
Take advantage of this engagement opportunity by either customising your experience or selecting a curated sponsorship or exhibitor package to meet your budget and promote your company across multiple platforms at this incredible event.

Bringing Expertise to a Global Audience
The Master Series uses online and in-person platforms to share vital information from pivotal presenters as economically as possible with a diverse audience around the world.